The best way to enroll, if you are between being a Freshman and age 22, is to either call us at (614) 322-7990 or to visit whichever Focus location that you would like to attend. A Focus staff member will talk with you about your future goals, look at your current situation and work with you to develop a plan to help you finish your High School education. You have options. At Focus it's your choice.
Call to schedule your enrollment tour now!
Also when you arrive to enroll, please bring the following required documentation:

Birth Certificate

Photo ID

Social Security Card

Proof of Address (Gas bill, water bill, electric bill, copy of current lease or mortgage statement, voter registration card, bank statement, letter from Jobs and Family Services verifying address.)

Unofficial Transcript (If Available). *If you are unable to secure the transcript, we will help you get it.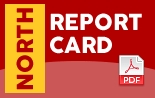 Focus Locations
4807 EVANSWOOD DRIVE
COLUMBUS, OH 43229
614-310-0430
190 SOUTHWOOD AVENUE
COLUMBUS, OH 43207
(614) 545-2000
4480 REFUGEE ROAD
COLUMBUS, OH 43232
(614) 269-0150
Focus Learning Academy Southwest
Focus Learning Academy Southeast